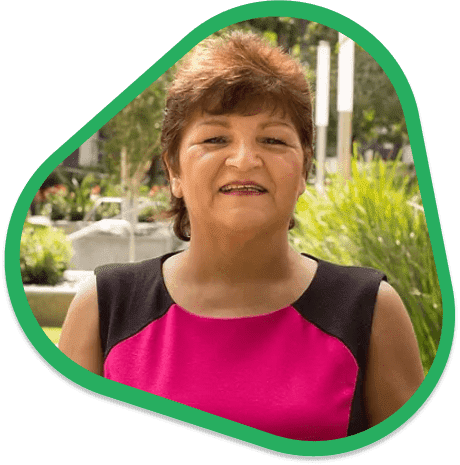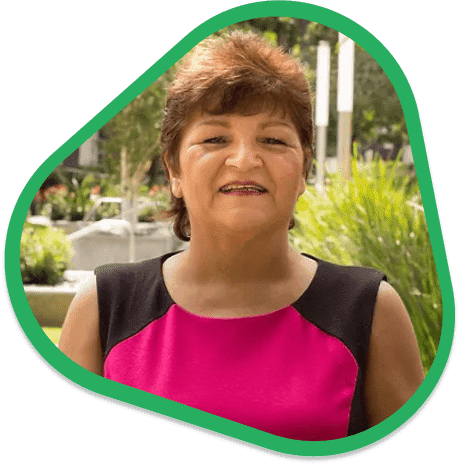 "I enjoy being around people and helping my clients achieve their goals because I am not satisfied until my clients are satisfied! I thrive on the fact that a broker or an agent MUST set great expectations, as the client needs and must have high expectations, as this is the representatives' duty to take great care of their clients and represent them to the BEST ABILITY!"
The more experience means that we have handled so many transactions, in my case, I have closed over 1000 SUCCESSFUL transactions including providing financing for my clients. This means, because every person is unique, then every transaction is unique, and everyone's circumstances are different and since this is so true in real life, it's true that every transaction is different. This is why experience matters so much.
I pride myself as a senior Agent, and as a role model for all (including new Agents) who want and need that kind of support from me. Often times, I get into transactions with agents who have no experience, but with only a real estate license, which means they have not yet experienced a closing or have only closed one or two transactions.I am a caring and loving person with a kind heart filled with love for everyone!
"FARIBA LANCE RANKS HIGH AMONG TOP PERFORMING REAL ESTATE PROFESSIONALS AND HERE ARE A FEW MORE REASONS WHY...."
Fariba Lance has been a Century 21 CENTERION AWARD Winner, over and over and over again for many years! Fariba has always been a successful Professional Realtor!
CENTURY 21 Hall of Fame Award Winner—All & All she was with C-21 for about 20 years of her career! (This means that at least 5 Centurion Awards were awarded to Fariba, within a 7 Year period) and then Fariba was automatically entered into the prestigious Century 21 Hall of Fame and received her award!
Fariba was a Master's Club Member, year after year, and over and over and over again for many years while she was working with Century 21 Real Estate!
Fariba has Multi-Million Dollar Production Awards from Realty World Head Quarters for many years, while she owned and operated her own Real Estate franchise.
Fariba has received many other awards and recognitions from various organizations for her production in sales as well as her contributions. Fariba has also been recognized by some local politicians inside the communities that she has served over the years, by providing extra perks for the neighbors and the neighborhood.
Also, Fariba has been recognized for her continues membership with Santa Clara Association of Realtors. Because, she has been with them since the beginning of her career.
Fariba has been a member of the MLS Services continuously since the beginning of her career. She has from time to time, also joined different MLS services in other areas that her clients were interested in.
Fariba is a Master Fire Walker, with Tony Robbins International. She has helped people build up their confidence and eliminate many FEARS, as they realize how they can control their mind with their thoughts and by changing their focus; they can change their life, and can become leaders.
Fariba has helped many make the decision and then go ahead and walk across an 8 feet of fire lane as well as 30 feet of fire lane. Of course, it takes a lot of focus and believe to feel that you can do the Fire Walk, and you MUST be in the Right State of Mind and TOTALLY Believe that you can walk through 30 feet or even the shorter lane of fire, and then they just walk straight through it to the end on those hot and glowing coals and NOT BURN. Amazing!!
Before you can start to walk through the fire, you must be in the right state of mind and if for some reason, one loses their focus, and therefore she or he suddenly is not in the right state of mind, (maybe she/he got distracted as she or he looked down or if she or he heard something or someone saying or doing something that distracted her or him as she or he reached the front of the line) of the Fire lane to walk on Fire, then with her skills and what she has learned from Tony Robbins.
Fariba is able to immediately and instantly put the person right back into that right state of mind, if the person cooperates and wants to get back into the right state of mind, so that he/she can walk across that fire with certainty… Fariba has the skills required and she is able to look for the signs and determine by looking at the person's posture and the body language as well as the look in their eyes, and then she can get the person right back into the right state they need to be in before she or he can actually start to walk through the hot coals, while focused and in the right state of mind so she or he is back in right state of belief and certainty, and then, she or he gets the green light to walk across the lane, while telling her mind that she is walking through the coals to get to that cool moss on the other side!
After this experience, something magical happens to those who make it across without burning. They realize how strong their mind really is, and therefore they can believe anything and make it their OWN reality!!
Fariba is very good in detecting those who were not believing that they can focus and keep their mind on the ability to walk through the fire, and stopped them from walking through those coals, because of the fact that if an individual doesn't believe they can walk through without burning, then they will simply burn. That is how strong our minds are!
Fariba has saved many from burning and getting blisters on the bottom of their feet. These are REAL FIRES, and people do burn, and some end up in the hospital!
Fariba has been involved with Tony Robins International and the Tony Robbins Foundation, for over 27 years now. Tony Robbins has helped turn the life of many young adults and teens that were on the wrong path around and got them to realize where they were headed and helped them make a U-Turn and turned their lives around. They are now living high quality lives and have a successful life!
Fariba is a Mastery University Graduate, with FULL HONORS (this means that Fariba) has attended, been coached and went through Leadership Academy, Trainer's Academy, plus Fariba has volunteered as a crew member and has also been assigned to be a staff member at many Masteries University events all over the country.
Fariba's election to volunteer as a staff or crew member, in any events, is a way to give back to the other attendees. Fariba has been designated as a crew member for Tony Robbins other events numerous times to give back and help attendees take massive steps to get great results from their own efforts, while helping them see and understand certain exercises that Tony Robbins has the attendees practice while at the event (after applying the principals they learn from Tony Robbins live events.)
As a Master Fire Walker, Fariba leads others to walk through fires without burning! This is based on the Principal of Mind Control!
Your State of mind, your thoughts and your beliefs determine if you can walk through the fire and not burn or (if you fake it, then one will walk through and end up burning) because she or he didn't really believe that she or he would not burn by walking through the fire. This is a real outcome. If the state of certainty is not there, then we are just going through the motions in life, without being focused or feeling certain!
Fariba has been with Santa Clara Association of Realtors: SCCOAR over 35 years of continuous membership!
Fariba has been with MLS Listings (and all the others prior) over the last 35 years of continuous membership, as the name of the MLS has changed over the years, Fariba has remained an Active member throughout the years without any lapse!
Fariba is a Member of the California Association of Realtors.
Fariba is a Member of the National Association of Realtors.